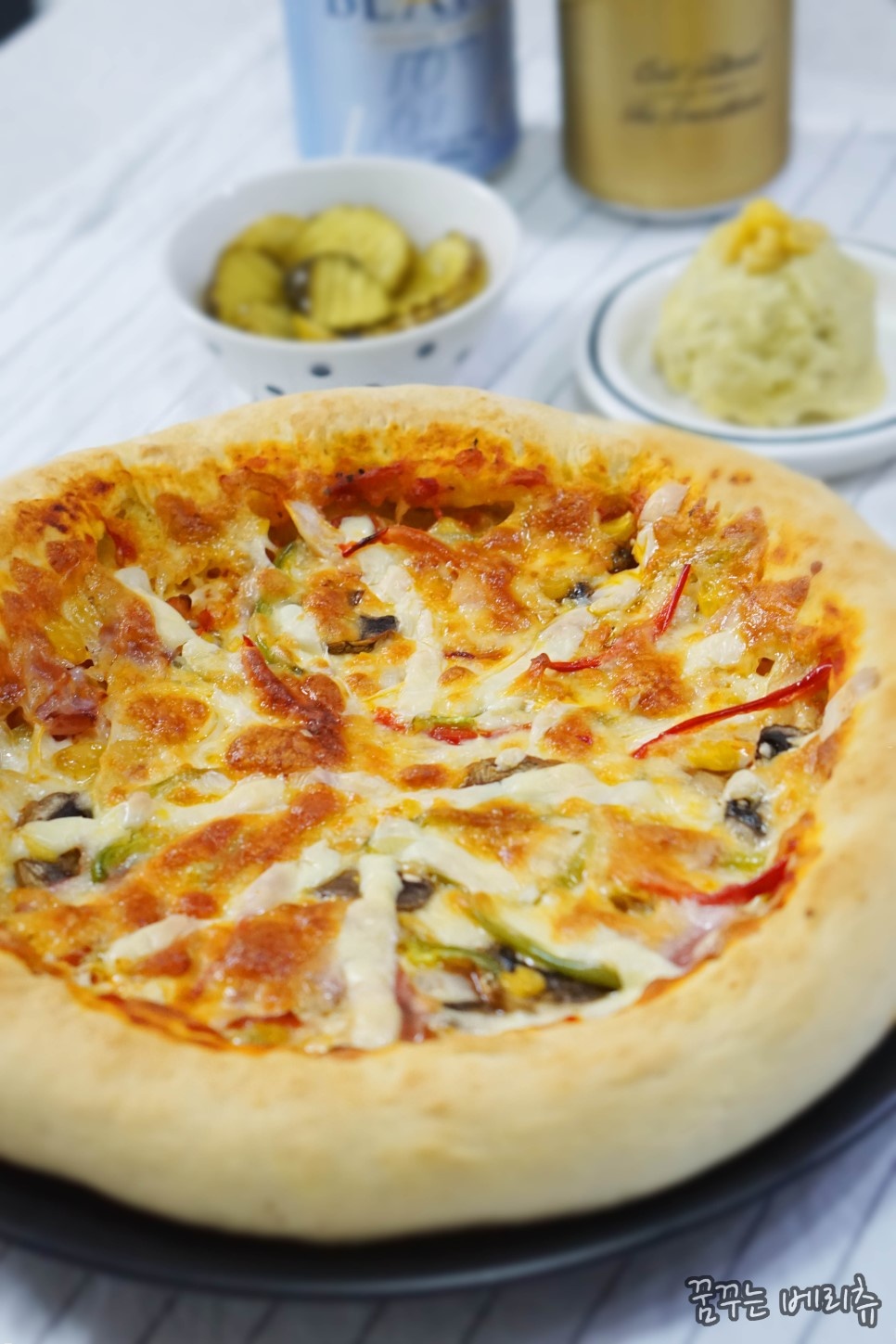 Topping
1 tbsp corn, 3 bacon, 3 mushrooms, 2 tablespoons tomato sauce, 300 g pizza cheese, 1 cheddar slice cheese, 1/4 onion (small), 1/5 blue pepper, dog
Dough
Please refer to past recipe
1. Please prepare toppings for pizza.
When the topped vegetables are thick or thick, the water becomes damp and the pizza becomes damp. In this case, there is a way to increase the temperature of the oven, but the sweet potato crust pizza you are making now is not recommended because the heat must be transferred sufficiently to the inside so that the surface can burn during the baking. (It's good for thin pizza.) It's a good idea to slice the vegetables as thinly as possible and remove them once more with a kitchen towel before pizza. If it is difficult to cut thinly, please fry the ingredients in a dry pan lightly for 3-4 minutes.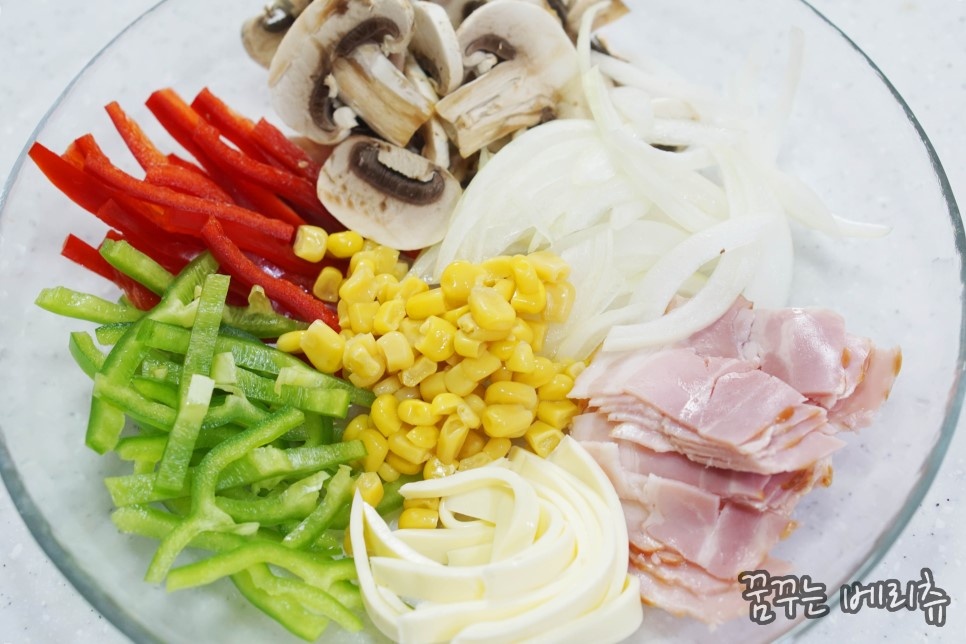 2. Sweet potato mousse, pizza dough 5cm inward one wheel bing – please turn around.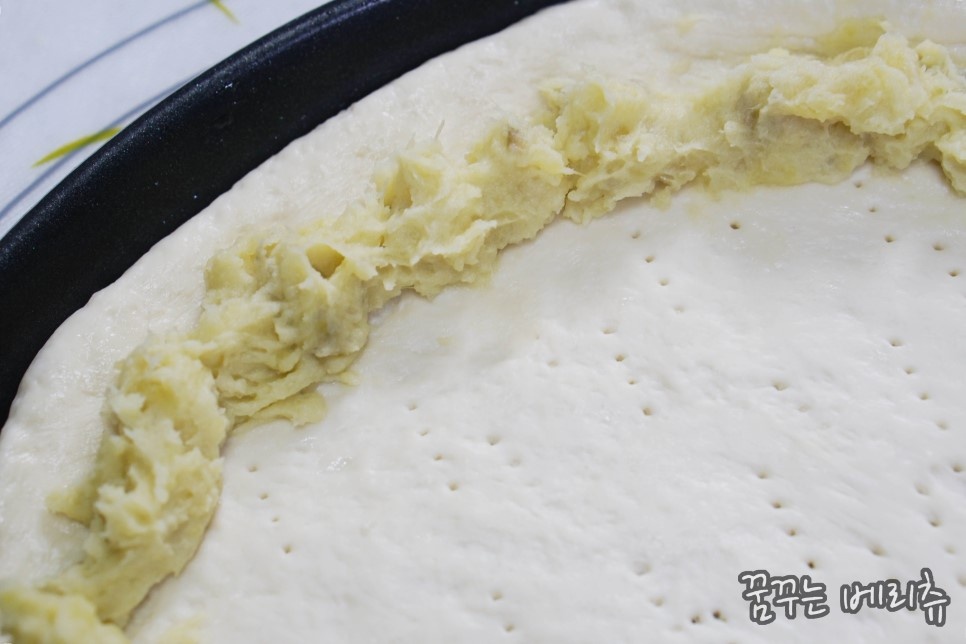 3. Hold the end of the dough inside the mousse and press it like a pinch to make a crust shape.
If it is difficult to pinch, please press the adhesive side with a fork and finish. If you have a sachet of pouch, please give enough amount of sachet. If you do not have one, use a spoon. Instead of sweet potato crust, you can add string cheese or pizza cheese to a convenience store.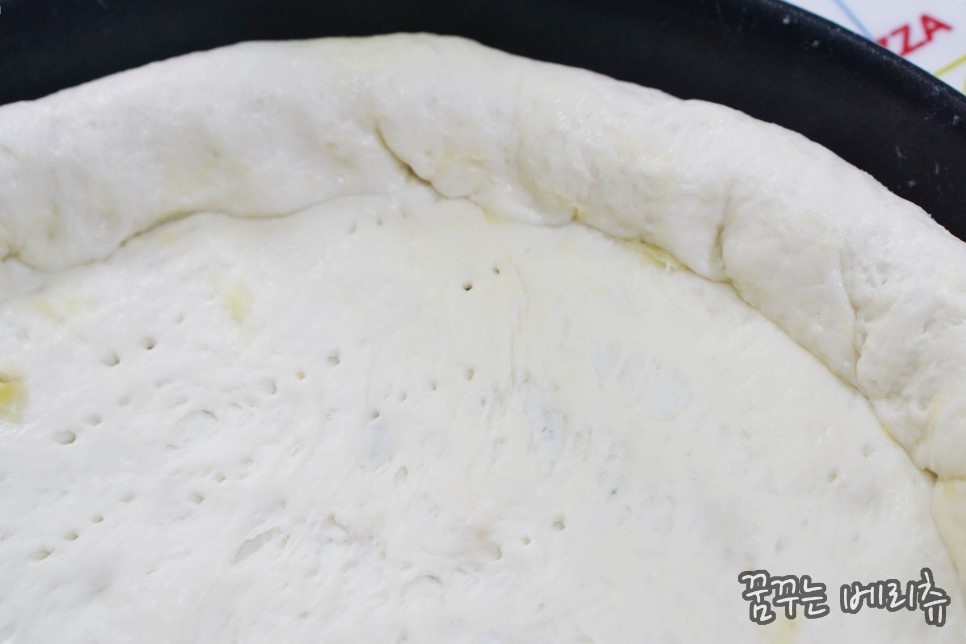 4. Spread 2 tablespoons of tomato sauce thoroughly.
I used a commercially available tomato spaghetti sauce that I could easily get from Mart. It's about 2 tablespoons, so it's a little bit too much.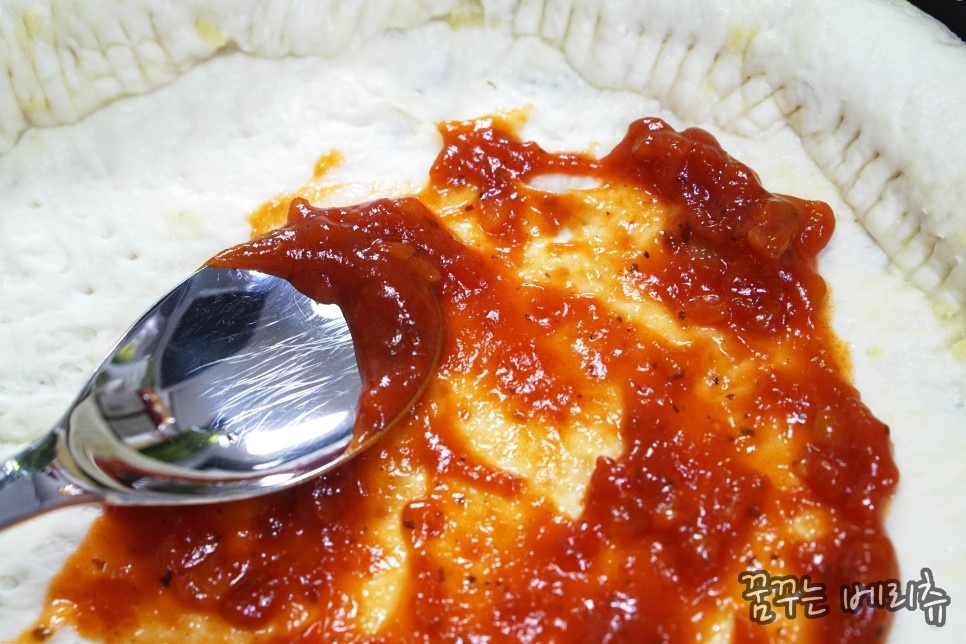 5. Please put a lot of topping over the sauce.
Berichu put bacon on this day, but if you change the toppings, you can apply it with other pizza. You can make shrimp and squid into seafood pizza, pepperoni, pineapple and Hawaiian pizza.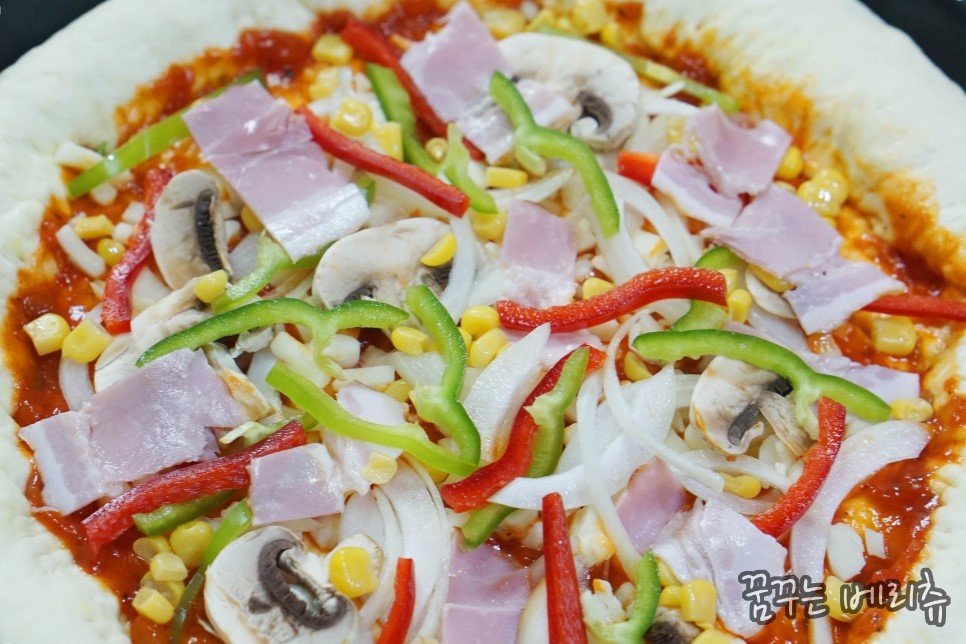 6. Bake in oven for about 20 minutes at 180 degrees.
After about 15 minutes, please adjust the time to watch the pizza. Cooking time can be different because oven is different every house. Pizza cheese spreads evenly, and the outside of the dough grows well.